Zen Retreat – A Weekend for Self-Love and Awakening
October 16, 2020 @ 5:00 pm

-

October 18, 2020 @ 4:30 pm

$597
Inner Peace – Self- Love – Life Purpose
Join us for a peaceful weekend in nature, filled with deep healing, self-love, connection and awakening surrounded by like-minded and like-hearted individuals who value connecting in meaningful ways.
You will leave with clarity and self awareness, feeling aligned, empowered, deeply connected and supported moving forward in your life!
Based on teachings of Zen Trilotherapy – Developed by Zen Buddhist Master, Nissim Amon
*Balance your head and your heart and awaken "center"
*Reduce your suffering and experience more clarity and inner peace than you ever imagined possible
*Uncover your programming from childhood and learn how to dismantle these belief systems and finally FREE yourself
* Awaken to the truth of who you really are and learn powerful tools to heal and transform your life and help others do the same
*Learn how to create feelings of inner peace, greater self-love and life purpose.
"A revolutionary way for experiencing an awakening! Strengthen YOUR CENTER. Be the leader of your MIND and EMOTIONS "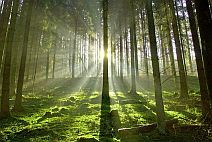 Quiet the mind ~ Open the Heart ~ Awaken to Truth
Our Weekend will consist of:
– Several lessons for the "Head" that will deepen awareness, awaken truth, and activate new pathways to lasting change.
– Experiences and tools for the "Heart" and "Center"- Heart opening, releasing and awakening experiences – including dance, meditation, breathwork, dyads and MUCH MORE to assist you in identifying and releasing old patterns and beliefs that no longer serve you, connecting to your true purpose and passions, and begin to awaken and express who you really are!
DATES & TIMES:
Friday, May 22nd – Check in begins at 5pm. Session 1: 6:30pm – 10:00 pm
Saturday, May 23rd – Morning Yoga/ Qi Gong , 9:00 am to 5:00 pm, and 7:00 pm to 10:00 pm
Sunday, May 24th – Morning Yoga/ Qi Gong, 9:00 am to 4:30 pm
WHO IS THIS FOR?
*If you are AWAKENING to a deeper sense of SELF-AWARENESS and LOVE and would enjoy spending an empowering and transformational weekend embraced by the beauty and wisdom of nature, immersed in spiritual empowerment practices, and nurturing deep connections with others who value living from truth, love and gratitude
*If FEAR, CONFUSION, and SELF DOUBT are still running the show for you in one or more areas of your life
*If you LONG for a conscious community with the courage and tools to be the change you wish to see, and practise living in love and harmony within ourselves, with one another and with the Earth
*If you are READY and WILLING to embrace change, LISTEN deeply to your inner wisdom and CO-CREATE the next chapter of your life from an aligned place of clarity and connection
…Then this is all-inclusive spiritual retreat is for you!
YOU WILL:
-Let go of the old self-sabotaging ideas, beliefs and identities, and embrace a more empowered version of yourself
-Develop a deeper connection to Source/Self through mindfulness and meditation practises
-Practise being open, vulnerable and intimately witnessed by others in a safe and sacred space
-Learn powerful tools to heal and transform your life and help others do the same
-Learn how to create feelings of inner peace, greater self-love and life purpose
-Gain tools and resources for increased resiliency moving through life's challenges
-Anchor in greater clarity, courage and confidence in yourself and life
PLEASE BRING:
A meditation pillow, blanket and yoga mat for floor activities, a notebook and pen, and a water bottle to stay hydrated, layered clothing for indoor and outdoor activities, indoor slippers, towel & toiletries, swim suit for sauna
The more energy one invests in the struggle between "mind" and "emotion", the less energy one has for accomplishing the goals most desired. Physical and mental illness may often develop when the inner balance has been significantly neglected for long periods of time.
The Trilotherapy lessons covered will address physical, emotional, mental and spiritual well-being.
PERSONAL INVESTMENT: EARLY BIRD $597 until April 15th then $697
*includes workbook, all meals, snacks and 2 nights shared accommodation
**Trilotherapy is a catalyst which assists and supports the healing process. Those individuals who actively partake in the understanding of their own psychological makeup with the guidance of the Trilotherapist will benefit from quick and long lasting results.**
TESTIMONIALS:
"Wow! What an amazingly, breathtaking, mind-blowing, transformational weekend. Less than 3 months ago, I felt like I had no control; my life was falling apart before it had even had a chance to start. I was lost and grasping for something, anything. What I didn't realize is that there was a great divide within myself, causing me great emotional pain and suffering. I have so much gratitude, appreciation and love for the safe place created by so many amazing people this weekend. And of course my biggest thank you goes to Jeri for facilitating this incredible workshop and showing me that it is possible to reach a place of peace and self love. I see happy shiny light in my future and can't wait to see where this path takes me.
…Now at the end of the weekend I feel so confident about my life and my future. A confidence I didn't know I was missing. I'm so looking forward to everything in my future, as I can move forward knowing I can trust not only myself, but existence. I feel like I've been given back my life, and I will always be so grateful." ~ Sierra
"I have completed a course that spoke to me. Trilotherapy teachings and tools have shifted my "soul" to finding my truth and believing I can attain all goodness in life. Trilo lessons have enabled me to open up & voice the problems of my unhappiness, and every tool has empowered me to healing my heart, filling me up with optimism , joy, Love; "Love that begins from within". Thank you! " ~Sharon S.
"Looking back to that dark time in my life, I cannot thank Jeri enough or give enough praise to the work she does. In 4 short, long but short, months I have made incredible progress. More than I made in all my previous 20 some years of therapies combined. I have had more earth shattering breakthroughs, more deep healing…more understanding of who I am than ever before. I have stopped using drugs and alcohol, stopped gambling…stopped hating myself. And for the first time in my life I am feeling the unfamiliar, delicious, beautiful sensation of loving myself…Thank you Jeri, you have saved my life…"~ Maureen A., Edmonton
"Trilotherapy has given me tremendous insights and I have Jeri to thank for her expertise and wisdom. Through her facilitation of Trilotherapy I have become more aware, open, and loving, and my ability to help others has increased. I have a deeper understanding of why I am the way I am and what I can do to improve. My eyes have been opened and I know that life can be amazing! I love Jeri and all the work that she's doing. Her brilliance can help virtually anyone. There are so many benefits to Trilotherapy; I highly encourage everyone to check it out for themselves!" ~ Cal B.
"If you feel like thinking too much might hold you back and make you afraid to pursue your dreams then Trilotherapy will help you with that. If you feel that you leap into things without thinking and keep getting burned, than Trilotherapy will also help you with that. It helps you so that your brain and heart can get on the same page and be allies working towards the same goals, instead of at odds against each other. It's a new practice but I have already noticed the results of it and I'm just getting started. I feel like I'm helping myself more, and fighting myself less. Jeri is a great facilitator and teacher of Trilotherapy. She makes you feel welcome and warm. There is no judgement with her and it's a safe space to be in. She also has been a student of Trilotherapy receiving training directly from Zen Buddhist Master, Nissim. So she has extensive knowledge on Trilotherapy and is equipped with the proper tools to teach this wonderfully. She teaches it because she has experienced it herself and knows that it works. Do yourself a favor and give it a try. You deserve it and you will notice results." ~ Danny C.
Facilitated by Jeri Tourand and Deanne Newkirk

JERI TOURAND, B Ed began studying with Zen Master, Nissim Amon, Founder of Trilotherapy in 2011. Jeri is a Heart-centered Mother of three beautiful daughters, a published author, and is the founder of "Living from Heart Center". She has been a school teacher, speaker, coach, radio host, and award willing sales leader and trainer. Jeri has learned how to follow her heart and speak, think and act through love in order to overcome obstacles and self-sabotage. She is excited about sharing the power of Trilotherapy with her clients. It has profoundly assisted her in her ability to refocus, reclaim and rebuild her life and that of her family, to one of love, peace and understanding. She is passionate about using the teachings of Trilotherapy to coach people to work through their fears, bring clarity and awareness to their lives, and to assist people in creating the life they dream about, thus leading the change for a better future for our children…one of unity, peace and love.

DEANNE NEWKIRK is a Trilotherapy Practitioner, Clarity Breathwork and NUMA Breathwork Practitioner, End-of-Life Guide, Intuitive Energy Healer, as well as a songwriter, musician, singer and mother of a beautiful daughter. Deanne combines the methods and teachings she has learned, and her own life experience to build the most effective and meaningful healing path for people. She has 15 years of facilitation experience including retreats, workshops, and courses. Her mission is to empower her clients along a path to personal growth and healing. www.wholenewway.org